September 20 Meeting Announcement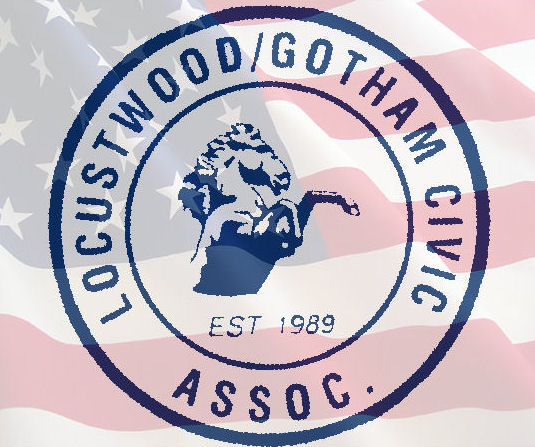 Date: Thursday, September 20, 2007
Time: 7:30 PM
Place: The New Elmont Memorial Public Library
Guest Speaker: Town of Hempstead Councilman,
Ed Ambrosino

The civic invites all our members, neighbors and friends to our first meeting of this season on September 20, 2007 to be held in the new Elmont Memorial Public Library. After a wonderful past year embracing the beautiful new library, we learned how important it is for the entire community to appreciate, learn and voice their ideas as a united "family" of neighbors and friends. On the 20th, the civic will embark on another "season," and we hope that members both old and new would attend to help make our area of Elmont the best that it can be.

The civic remains actively involved and is concerned of what the effects and future of the Belmont Race Track will hold. Governor Spitzer made the recommendation to not add casinos to the Belmont Racetrack, something that was felt as a potentially dangerous and unnecessary addition to our suburban residential community. Nevertheless, Governor Spitzer did state that future plans of development on the Belmont racetrack property may take place in the future. All the members of the Locustwood / Gotham Civic area need to get together and come up with our own recommendations. We are the individuals who will be effected directly with many of us living just half a block away. We have to work together to ensure that what is best for our community is decided by the community.

The civic has contacted the Town of Hempstead regarding the unacceptable, and disrespectful condition of the Water Tank, located on Hempstead Turnpike. Town Councilman Ed Ambrosino has contacted the Water Authority to do necessary cleaning and painting. Nevertheless, the water tank has not improved, not even the dirt and mold cleaned with a hose, and the matter may require a more direct communication with the Water Authority to resolve.

The civic would like to invite everyone to visit our newly designed web-site located at Elmontcivic.com The web site include links to past and upcoming events, town emergency and service telephone numbers, Nassau County Police updates and a community oriented blog discussion page. Additional information pertaining to the web-site will be discussed at our next meeting.

Attending this meeting we will have Town of Hempstead Councilman, Ed Ambrosino. He is a familiar face to the civic, as he had attended many of our meetings in the years past. We ask that our members attend this meeting and learn what the Town can and is doing to help improve our area. We plan for this meeting to be informative as well as beneficial to all.

Since this is the first meeting of the year, it is important for all members in attendance to pay their annual dues to the civic. It is essential to facilitate a good start of the year by paying early and saving us time in trying to collect the dues from several people throughout the year. Do not forget that your membership with the civic also includes a subscription to the Elmont Herald.

The civic understands that we all have busy schedules to keep, but there are certain things in life that are too important to miss. What is going on in our community is something that everyone should be fully aware about. Bring along your family, neighbors and friends to our next meeting. Being together as a large family of community members, we can bring positive changes and grow as a learned community. We're looking forward in seeing everyone on the 20th at the new Elmont Memorial Public Library. God bless America. God bless Elmont.